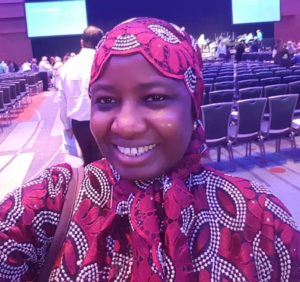 Jesus In You Ministry is a non-denominational ministry incorporated in 2015 in Oakland, California. Throughout its history, the ministry has served as a bright beacon of faith, hope, and love beyond its four walls. The ministry is in partnership with New Life Christian Fellowship in Castro Valley California; and Jesus In You International Church, Ogun State Nigeria.
Jesus In You Ministry is committed to sharing the love of God and the message of Good News throughout the world via in-person, various means of digitalized communication, and social media in line with the great commission Jesus gave the church in Mathew 28:19-20. We welcome diverse people irrespective of ages, race & place of residence, as we joyfully celebrate worship and fellowship, and carry out ministries of evangelism, discipleship, education, community outreach, and global missions. Jesus In You Ministry's holistic ministries address the needs of the whole person as well as the whole community.
The person who visits Jesus In You Ministry will find: 
     

Membership that is open to all who accept Christ as Lord and Savior

     

A warm welcome, great hospitality and love 

     

Relevant, Celebrative, Creative Worship

     

Timely and Timeless Christ-centered messages

     

A trained and dedicated ministry

     

An amazing blend of culture and worship. 

     

In-depth and interactive Christian Education

     

Great support in the emotional, spiritual, physical, social, and academic well-being of it's members
New comers to our local communities are extended a most cordial invitation to worship and unite with us.
Love and Peace in Christ,
Reverend Ada Omekenyi